Hello there!
I'm here to show the world/livejournal my boy's art.
I've made him a gallery in deviantart, and a personal website (angelfire sucks, but oh well), which features sketches and other unfinished work as well.

Here's a sample of what he does:
(click for full view)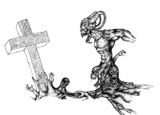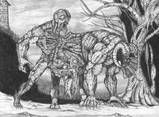 You can find more on his sites that I've linked...
and if you get a chance, leave some feedback...
spread the word even! <---I'm trying to get him some exposure. :)

Thanks!